About Us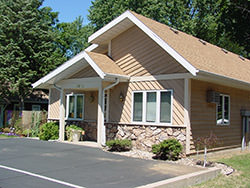 We have been serving local customers since 1950. Under the leadership of Robert A. Greene, the agency grew from a small home based business to an insurance agency. Robert Greene began his career with the Metropolitan Insurance Company in Ashland Wisconsin. He moved his family to Middleton Wisconsin in 1961 and took a sales position with Sentry Insurance Company. After 12 years he became an Independent Agent.
The Bob Greene Insurance Agency name was changed to the Greene-Niesen Insurance Agency after his daughter Nancy and his son in law Greg Niesen became active in the business. Bob retired in 1987 and in 1988 the agency moved to its current location on University Avenue in Middleton, Wisconsin.
The Greene-Niesen Insurance Agency has since grown with a staff of new agents that are located in South Central Wisconsin. The agency is licensed to serve customers in Wisconsin, Illinois and Iowa.
Learn More About Us