Car Insurance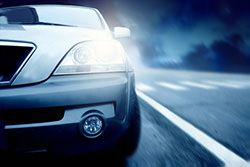 Do you have car insurance? We are hoping the answer is yes. If not, maybe you are about to purchase your first car or were otherwise unable to afford it. In either case, driving without car insurance can be dangerous for you and those around you. It is important to get car insurance and understand the in's and out's of your policy so that you can rest well knowing that you are adequately covered.
Car Insurance Rates
Car insurance doesn't have to be un-affordable and getting cheap car insurance doesn't have to mean that you are under-covered. When shopping for car insurance you want to have a good idea of what coverages your policy should have before you make your purchase. If you do not fully understand car insurance coverage it is a good idea to do research online or talk directly with an insurance agent either over the phone or in person.
A good insurance agent or agency will get you good rates without sacrificing coverage that you might need in the event of a claim. Some factors insurance companies take into account when determining your rate include your driving history, age, gender, the value of your vehicle, where you live and for students, they may apply a good student discount for having good grades. Your agent will take these factors into consideration when placing you with a company and offer you a comparison between the companies they represent.
When you compare rates with insurance companies, make sure that the coverage with each company is the same. Also, be sure that the company you choose is a company that you can trust. The last thing you want to do is select a company that will give you trouble in the event of a claim. The claims process should be smooth from start to finish, without hassle. If you elect to buy insurance from one of these companies because they are offering you lower rates, it might end up costing you more than had you paid a little extra to work with a company you can trust.
Car Insurance Coverage
There are a number of different coverages that can be placed on your insurance policy and adjusted to get you the rates you desire. These coverages include liability coverage, collision coverage, comprehensive coverage, uninsured and underinsured motorist, medical payment, loan / leas GAP payoff coverage, towing coverage and rental coverage. Be sure to speak with your agent about each of these coverages when getting rates for your insurance policy. Having too much or too little coverage could end up costing you more money in the long run, so it is important not to ignore this when buying a policy.
Car Insurance Quotes
We offer free car insurance quotes and work to insure that you receive a competitive price by running your information through and receiving a comparison from several different companies including Acuity, Auto Owners, Foremost, General Casualty / QBE, Progressive and Wisconsin Mutal. Your car insurance rates will vary depending on your age, driving record, the vehicle you are driving and a number of other factors that the companies take into account
As with anything, the cost of car insurance can vary greatly depending on the coverage you select and the benefits of the insurance policy. It is important to work with an insurance agent that understands these factors and can work to make sure that the policy you are purchasing fully covers you in the event of a claim. By working with a trusted insurance agent who represents honest insurance companies, you can rest well that you and your belongings are safe.
Our agency is licensed to sell home insurance in Wisconsin, Iowa and Illinois. Our main office is located in Middleton near Madison WI where you can visit anytime during normal business hours. You can receive a free car insurance quote by completing our online car insurance quote form or pdf (which can be mailed, faxed or hand-delivered) or simply calling us directly at (608) 831-3168 and have your quote completed over the phone by our knowledgeable agents.
Buying Car Insurance
Buying car insurance doesn't have to be difficult or scary. Our best advice is to work with an agent that you trust. Finding a good agent can be as simple as getting a personal referral or reading reviews online. Some red-flags to avoid when buying a policy are purchasing insurance from agents who push policies for a single insurance company. These agents may not always have your best interest in mind and may put you into a policy that is more expensive or lacking coverage or services in some way in order to compete with other companies.
Make sure that your agent is willing to provide you quotes with multiple companies!
Car Insurance Cost
The typical car insurance policy in Wisconsin for 2016 costs per month as according to Value Penguin. Rates in Wisconsin are typically lower than most other states however can vary depending on your age, gender, driving record and where you live. Younger drivers may see rates 2-4x higher than someone in their mid-30's to 50's.
The cost of your car insurance can also be affected by the vehicle you are driving. Safety ratings of your vehicle and it's value are major determining factors of your monthly premium. If you have a great driving record and your insurance rates are too high because you are driving a possibly unsafe vehicle, ask your agent for some recommendations on vehicles that might have lower costs.
Car Insurance Quotes
If you need car insurance and are located in Wisconsin, Illinois, or Iowa please feel free to call (608) 831-3168 or request a quote online. If you are nearby in Madison or nearby suburbs including Black Earth, Cottage Grove, Cross Plains, DeForest, Fitchburg, McFarland, Middleton, Monona, Oregon, Stoughton, Sun Prairie, Verona, Waunakee and Windsor we welcome you to visit our agency in person where we can answer all of your insurance related questions and get you setup with a new policy.