Renters Insurance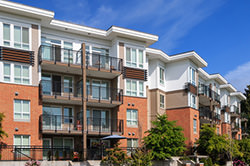 Renter's insurance (a form of home insurance) is essential for any renting an apartment, duplex, home or condominium.  This can protect you against losses due to fire, theft, carelessness of other tenants, and liability coverage if someone is hurt in your residence. Optional coverages on a renters policy can include scheduled coverage for jewelry, fine arts, cameras, guns, antiques, and other high-valued property, identity fraud, forgery and personal liability umbrella insurance.
Types of Renter's Insurance Coverage
Many companies offer different types of renter's insurance policies. Some of them are given below:
Basic or Standard Policy
This policy covers your possessions from pre-defined dangers or events written in your insurance policy. It is an inexpensive policy and provides basic coverage only.
Broad form Policy
This is a broad form of insurance policy, which lists the events or circumstances that would be roofed. It is also known as "named perils" policy.
Comprehensive Policy
Comprehensive policy provides coverage for a wide range of items like jewelry, furs, fine arts, cash etc. It also protects the insured from claims due to losses, damages, water escape etc. Such a policy is normally used by most of the insured.

Exclusions
Claims due to earth movements, hurricanes, and floods are not covered in the basic renter's insurance policy. Also, some items have specific coverage limits like money, jewelry, and business property.
Costs
Cost of renter's insurance fluctuates and depends on the following factors:
Fire protection arrangements: If the renter is living in a building has fewer than four apartments or in a fire resistant building, insurance premium would be lower due to low risks of fire incidents.
Age of building: If the building is old, insurance premiums would be higher due to greater chances of uncertain events.
Location: If the building is located in a posh area, insurance premiums would be higher.  
Tips to Reduce Renter's Insurance Costs
Following are some useful tips to reduce renter's insurance cost:
Buying multiple insurance policies (ie. Home and auto) may result in discounts.
If you have smoke alarm or burglar alarm, mention it while buying a policy as this may reduce your costs. This is because smoke alarm or burglar alarm shows you are a risk free person.
Having higher deductibles results in lower premiums however increases out-of-pocket costs in case of a loss.
If you have cash on hand, paying your insurance in advance may result in discounts including elimination of processing fees.
Introducing family members or family friends may also result in lower insurance premiums.
Need Renters Insurance?
Get a Free Renters Insurance Quote Online or Call us at (608) 831-3168 to have one of our agents quote your policy over the phone.