Condominium Insurance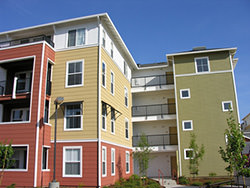 A condominium is an important investment. To protect it, the right kind of condo insurance is needed. Condos have unique insurance needs. The insurance needs of a condo owner include personal property and liability coverage. There are special policies which provide protection to condominium owners for liability and personal protection.
Why Condominium Insurance is needed?
The condominium association insures your condos. The association insurance may have one of the following three policies. A policy which provides coverage for:
The primary building and the common areas
The building and any items inside the unit
The building, the unit and the fixtures and improvements
The coverage provided by the condo association insurance alone is not sufficient. There can be many situations in which you association's insurance may not provide coverage. For example, a theft or vandalism, injury suffered by someone slipping on your wet kitchen floor or damage to your living room wall because of water. To protect yourself against such hazards you need insurance policy specifically designed for condo owners.
What does Condominium Insurance cover?
Usually the coverage provided by association's insurance stops after the exterior walls. Therefore you are responsible for your personal possessions in the condo and any built in units such as cabinets, fixtures, appliances and shelves. You also need insurance for your personal property and liability.
The examples of hazards for which the condo insurance provides coverage include:
Water damage caused by leaking roofs or broken pipes
Damage caused by fire or lightening
Loss caused by theft, vandalism, and break-ins
Weather damage caused by windstorms or tornadoes
What condo Insurance does not cover?
The condo insurance does not provide coverage for the following losses:
Injury caused by business conducted at your home
Damage caused by domestic animals
Damage caused by flood or earthquake
Injury from equipment which requires individual insurance
What are the factors you need to consider before choosing condo insurance?
Following are the four considerations you need to take into account before choosing condo insurance.
What are the insurance requirements according to the condo association's Master deed?
 Do you keep expensive personal items such as jewelry in your condo?
What level of coverage is provided by your condo insurance? Does it provide coverage for water damage, such as drain backups and leaks?
Does your condo association provide coverage to protect you against other condo owners who might not have adequate coverage?
Condo owners have unique requirements for protecting their property because the building and the individual unit have separate insurance needs. Although your condo association provides insurance, that coverage is likely not sufficient to cover personal property and personal liability needs.
Need Condominium Insurance?
Get a Free Condominium Insurance Quote Online or Call us at (608) 831-3168 to have one of our agents quote your policy over the phone.