Life Insurance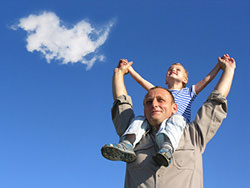 Life insurance is a contract between the insurance company and the insured where the insurance company gives consent to pay a certain amount of money to the policy holder or his/her next to kin upon his death or incurable illness or dangerous illness. The policy holder in return pays a predetermined amount of money to the insurance company either on lump sum basis or at regular intervals.
Exclusions
Exclusions are normally included in the contract to limit the insurance company's liability. Some of these are fraud, riot, suicide, war, and civil tumult.
Types of Life Insurance Coverage
Life insurance coverage offered by Greene-Niesen Insurance is divided into following subclasses.
Term Insurance
Whole life Coverage
Permanent life insurance
Universal life insurance
Accidental Death
Term Insurance
Term insurance policy provides life insurance for a specific period of time. It is also called pure insurance where the policy holder buys defense in the event of death, and nothing else. This insurance does not collect cash value. Term insurance has three contents given below:
Face amount of the policy, also called Death Benefit
Time or length of policy
Premium or cost of policy to be paid
Whole Life Coverage
This insurance policy offers specific guaranteed death benefits in the form of cash values on fixed or variable annual premiums. The insurance company provides predetermined cash values only to the beneficiaries after the death of policy holder.
Permanent Life Insurance
This type of life insurance remains in line until the insurance policy matures or expires. The insurance company cannot cancel this policy in any case except fraud.
Universal Life Insurance
This type of life insurance provides long-lasting insurance coverage with greater flexibility in the premium costs and has the potential for better expansion of cash values. E.g. variable life insurance, traditional fixed life insurance; equity indexed universal life insurance, and guaranteed death benefit.
Accidental Death
This type of insurance provides coverage to the beneficiaries when the policy holder passes away due to an accident. It only covers accidents.
Cost
Cost is calculated by adding up the face amount to be paid, administrative cost, and its profit. Usually mortality tables (probability, and statistical based) calculated by actuaries are used to determine the insurance cost.
Tips to Reduce Cost
By using some common sense, and plan, you can reduce life insurance cost, and make it more affordable.
By choosing annual mode of payment you can reduce the premium cost.
It's advisable to buy life insurance policy earlier in your life as in early stages you are medically fit, which results in lower premiums.
Longer insurance term results in lower premium payments.
Keep yourself healthy and physically fit.
Nicotine user's generally will pay a higher premium, the sooner you are able to quit the sooner you will qualify for better rates.
Need Life Insurance?
Get a Free Life Insurance Quote Online or Call us at (608) 831-3168 to have one of our agents quote your policy over the phone.