Health Insurance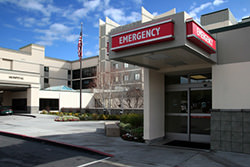 We know choosing the right health plan for you and your family is important. When you are self-employed, unemployed or work for a company that does not offer health insurance coverage, you need to buy a single payer health insurance policy to guard yourself against catastrophe.
A benefit of individual health insurance is that it can be tailored according to the needs of individual. For example, if you don't need prescription coverage, you can remove it from your individual health insurance plans. If you don't want pregnancy coverage because you don't have any need for it, you can remove this coverage. You can customize a personal health insurance plan to best meet your needs.
Some customizations can include prescription drug benefits, no policy limits, worldwide coverage, wellness benefits, co-pay options, a single deductible for accidents involving multiple family members, your choice of doctors and hospitals from extensive networks, and no referrals necessary to see specialists.
In individual health insurance plans, an individual's health history determines the rate. Medical history, age, sex, smoker status, height/weight profile, and occupation are used to determine the risk class and the rates of premiums. 
The following tips can help you keep your personal health insurance costs low:
Raise your deductibles to get lower rates, keeping in mind out-of-pocket expenses in the event that you need to use your insurance.
If your insurance company offers discounts for paying your insurance in advance, it may be in your best interest to make annual payments.
Shop around and heed the advice of professionals to find companies offering better rates, better coverage and better service
Remove unnecessary features from your policy to lower your costs
Review your policy from time to time to make sure it meets your needs
Some insurance companies offer discounts if you are an active Gym Member. Be sure to check in with your insurer to see if this is the case.
Need Health Insurance?
Get a Free Health Insurance Quote Online or Call us at (608) 831-3168 to have one of our agents quote your policy over the phone.