Car Insurance Coverage Explained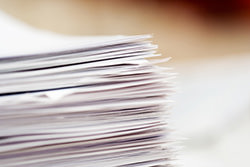 Your car insurance policy doesn't have to be impossible to understand. The following article will give you some details and insights about your car insurance policy and coverages that may be included. Standard coverage(s) on auto insurance policies include liability coverage, comprehensive coverage, and collision coverage. Other additional coverage can include uninsured/underinsured motorist, loan and lease (GAP) payoffs, medical payments, custom parts and equipment, rental reimbursement, and towing reimbursements.
Liability Coverage
Liability coverage covers you for property and bodily damage that is caused that you do to others in result of an accident. In the event of a claim, payments may be issued for lost wages, medical bills, pain and suffering, vehicle repair, vehicle replacement, and legal defense costs.
Collision Coverage
Collision coverage pays to repair or replace your vehicle in the event of an accident when your vehicle collides with another vehicle or object. As with comprehensive coverage, most people who purchase this coverage are those driving newer vehicles who would find it financially unsound to withstand a large out-of-pocket loss as a result of a motor-vehicle accident.
Comprehensive Coverage
Comprehensive Insurance Coverage covers your vehicle in case of losses resulting from incidents other than collision. Some examples of this might be damage from hail, flood, fire, glass breakage, vandalism, animals, or theft. Typically people driving newer/valuable cars add this if they deem that it is worth it and if anything were to happen to their car, it will be repaired or in case of theft, replaced.
Uninsured/Underinsured Motorist
This coverage pays for injuries and possibly property damage in the event that you are hit by a motorist who is inadequately insured. They may be carrying no coverage, too little coverage or ignoring their responsibilities, may flee the scene entirely (whether they are insured or not).
Medical Payments
This coverage pays medical providers for expenses that arise in the case of an at-fault or not-at-fault accident. Providers this coverage may pay for include doctors, hospital visits, trauma centers, massage therapists, physical rehabilitation, and chiropractors.
Loan/Lease (GAP) Payoff Coverage
This coverage is set in place when you have an existing loan on a car and in the event of an accident (total loss), it covers the existing gap between the Actual Cash Value of the car and the amount left on the loan.
Towing Coverage
Covers the cost of towing in case of a break-down or accident. This coverage is typically inexpensive and unless your car has a history of break downs can easily be added to your policy.
Rental Coverage
Covers the cost of operating a rental car in the result of a car accident. This is sometimes includes in auto policies however if not already included is generally very inexpensive to add to your policy. This additional coverage will normally cover 30 days of rental usage, allowing you adequate time to repair or replace your vehicle.